At DieSand Manufacturing offers a wide range CNC services and manufacturing services to fit your need.
Our staff are dedicated to customer service, focusing on honesty, integrity, and quality products. With state-of-the-art equipment and a certified workforce, we can accomplish great things.
The CNC is a computer-controlled machine. It has a controller and a programming computer (often a personal computer, sometimes a CAD/CAM system is used instead of the PC).
The controller sends instructions to the programming computer which makes the machine move, turning or drilling as required. It allows cutting, drilling, and sawing with precision.
The CNC machine is controlled by a computer. One machine, for instance, will be able to cut and mill an aluminum part that will then be powder coated. It can also machine, drill, and cut other materials such as stone and plastic. The programming for the machine is done using a CAD design or CAM software program. For those used to working with such software on a CAD machine, the concept is easy to understand. A typical block is provided, typically a circle or square. This represents a sheet of copper. The programmer would then use tools to modify the line of the box for that sheet.
Specialty Services - Food Processing, Bakery and Beverage Industries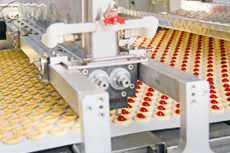 FOOD MANUFACTURING INDUSTRY
DieSand Manufacturing can create specialized parts and provide equipment services for the Food Manufacturing Industry. We are capable of creating precision parts with detailed attention to high tolerances and quality assurance.
REPLACEMENT PARTS PROGRAM
Spend less time on maintenance and more time running your business. Using DieSand Manufacturing's OEM parts replacement program, we can produce and stock your items, no matter which industry you are in.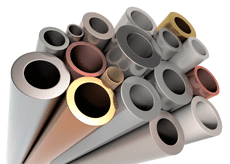 SPECIALTY PRODUCTS
Our customers have come to rely on DieSand Manufacturing for specialty products and materials. We can assist you in the design and creation of products made from stainless steel, titanium, aluminum and other types of specialty materials.
INSPECTION LABS AND QUALITY CONTROL
Inspecting your product before it leaves the our premises is an effective way of preventing quality problems.
MILLING
Milling itself is a machining process we use similar to both drilling and cutting, which allows us to achieve many of the operations performed by cutting and drilling machines.
TURNING
CNC Turning is a manufacturing process in which bars of material are held in a chuck and rotated while a tool is fed to the piece to remove material to create the desired shape.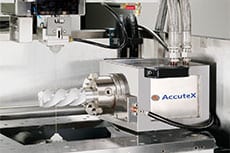 EDM WIRE BURNING
Electrical discharge machining (EDM), also known as spark machining, spark eroding, burning, die sinking, wire burning or wire erosion, is a manufacturing process whereby a desired shape is obtained by using electrical discharges (sparks).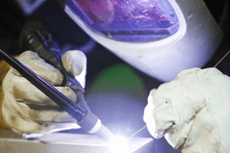 FABRICATION & WELDING
Metal fabrication is the building of metal structures by cutting, bending, and assembling processes. It is a value added process that involves the creation of machines, parts, and structures from various raw materials.
OTHER OPERATIONS
DieSand Manufacturing offers a complete fabrication, repair, and welding services, just to name a few.